Getting Here
By car, from Highway 101 north or south: Exit Highway 33 north, follow it for 15 miles past the "Y" intersection until you see the familiar post office tower.
We are 88 miles north of Los Angeles International Airport (LAX) and 30 miles south of Santa Barbara.
Navigating the Ojai Experience
Ojai is famous for our robust culture while still offering the intimacy of a small town. You can easily explore downtown by foot. Most shops, galleries and restaurants are located in a compact, two-block area & anything else is easily accessible by bicycle.
PRIVATE TRANSIT
Bicycle rentals are available from The Mob Shop & Bicycles of Ojai.
OJAI VALLEY TRAIL aka "THE BIKE PATH"
The Ojai Valley Trail is open from dawn to dusk to pedestrians, bicyclists, horseback riders, and others on non-motorized vehicles. The paved, 9.5-mile trail stretches from Foster Park in West Ventura, through downtown Ojai, and ends at Soule Park. The trail is an old Southern Pacific Railroad track-bed and follows the line of the Ventura River; it runs parallel to Highway 33. Along the way you'll see scenic views of Ojai Valley and a number of public art sculptures in Ventura.
Public Transit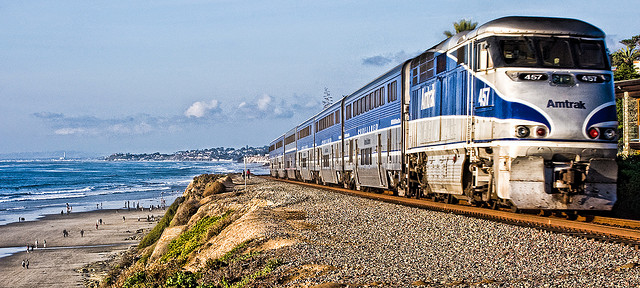 The Ojai Trolley Service : The Ojai Trolley service operates every day of the week, year-around, except on the following holidays: Easter, Memorial Day, July 4th, Labor Day, Thanksgiving Day, Christmas Day, and New Year's Day. To access the Trolley Schedule, click here
Gold Coast Transit. Gold Coast Transit District provides fixed-route and paratransit services in the cities of Ojai, Oxnard, Port Hueneme, Ventura and in the unincorporated County areas between the cities. Ojai Route 16 takes off toward Ventura from the intersection at Fox Street & Ojai Avenue.   To see their local service area, click here.
VCTC Intercity Bus Service provides connections between the cities of Ventura County and between neighboring Santa Barbara and Los Angles Counties. To see their transit map, click here.
Pacific Surfliner (Amtrak)  The Pacific Surfliner runs along the coast of California from San Diego up to San Luis Obispo. The train departs from the Ventura Station on Figueroa Street at the intersection with Harbor Boulevard at the north end of the Ventura County Fairgrounds. | To see routes, click here. | 800-872-7245
Taxi Services
Topa Topa Taxi – 805-312-2288.
Airport Taxi Service
All airports or your doorstep. To access their website, click here.
Ojai Taxi at 805-646-8294 (TAXI)
Local Taxi Service in Ojai or to/from Santa Barbara Airport
Airport Shuttle Services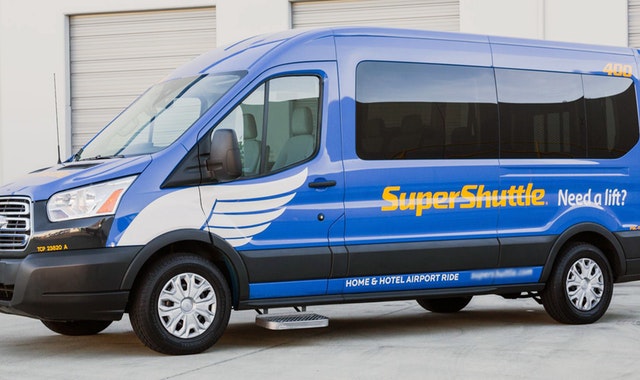 SmartShuttle – 805 482-0202
Shuttle/Limo/Tours/Events
All airports. To access their website, click here.
Ojai Limo – 805-646-0316
Private Town Car or Limo Service
All airports or your doorstep.
Roadrunner Shuttle 800 247-7919
Van or Town Car Service
All airports or your doorstep.
Nearby Airports
Taken from the Ojai Valley Inn & Spa. To visit the original post, click here. 
Ojai is an easy 90-minute drive north of Los Angeles. Otherwise, Santa Barbara's airport (40 miles northwest) serves Denver, Portland, San Francisco, and Seattle.
LOS ANGELES INTERNATIONAL (LAX)
Distance from Ojai: 75 miles (90 minutes)
LAX services all the major carriers with many direct flights. From its 9 Terminals, there are many options to travel Domestic and International with ease. LAX serves as a hub for Alaska Airlines, American Airlines, Delta Air Lines, United Airlines, and Virgin America. The airport serves as a focus city for Allegiant Air, Air New Zealand, Qantas, Southwest Airlines, Spirit Airlines and Volaris. LAX serves as either a hub or focus city for more mainline U.S. Carriers than any other airport in the country and is the only airport that all three legacy carriers have designated a hub. As the largest international airport on the West Coast, LAX is a major gateway to and from Europe, Latin America, Asia and Oceania. With its deep connections to Asia and Latin America in particular, LAX is considered to be the premier "Gateway to the Pacific Rim."

SANTA BARBARA MUNICIPAL ( SBA )
Distance from Ojai: 40 miles (35 minutes)
On any given day; an average of 2,100 passengers arrive and depart from Santa Barbara Airport. Santa Barbara is the most frequented airport on the California coast between Los Angeles and San Jose. Major Airlines: Alaska Airlines, American Airlines, and United Airlines Non-Stop Destinations: Seattle, Portland, San Francisco, Los Angeles, Denver, Phoenix and Dallas
BOB HOPE AIRPORT ( BUR )
Distance from Ojai: 70 miles (75 minutes)
Located in Burbank, California, The Bob Hope Airport is known to be the center of everything. It has been widely known to Southern California travelers as the most convenient, friendliest airport for flying to or from Los Angeles and the San Fernando Valley Major Airlines: Alaska Airlines, Delta, Southwest, United Airlines, Seaport, Jet Blue and American Non-Stop Destinations: Denver, Dallas, Las Vegas, New York, Oakland, Phoenix, Portland, Sacramento, Salt Lake City, San Francisco, San Jose and Seattle
CAMARILLO ( CMA ) & OXNARD AIRPORT ( OXR )
Distance from Ojai: 25 miles (35 minutes)
PRIVATE AIRPORTS | These airports are home for one full service fixed base operator providing services such as aircraft charters, aircraft maintenance, and pilot supplies. The airports also hosts several car rental agencies, and shuttle van service to Los Angeles International Airport. Today these airports are the proud home of over 600 general aviation aircraft and there are between 150,000 and 200,000 take offs and landings per year.