Visit Ventura, Oxnard, Carpinteria and Santa Barbara!
---
Book A Fishing Trip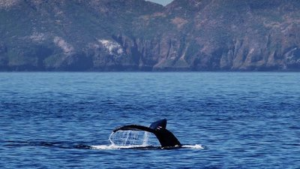 Ventura County is a unique location on the California coast for sport-fishing. Sport-fishing enthusiasts travel to Ventura from every region of California, as well as from other states and various regions of the country just to experience fishing around the Channel Islands and in the Santa Barbara channel.
During summer months, Ventura experiences the warmer waters you would find in Mexico and the fish species that accompany it. During winter months, the Japanese current travels down the Northern California coast and creates a fishing environment similar to what you may experience near the San Francisco Bay.
Ventura provides an interesting balance between Southern and Northern California, and the local Channel Islands National Park provides unique scenery, attracts wildlife like seals, sea lions, dolphins, and sharks, while kelp beds create large concentrations of fish species including assorted Bass and Yellowtail. All of these elements combine to create one of the most dynamic fishing environments on the California coast.
Whale & Wildlife Watching
Let your island adventure begin with the experienced crews from Island Packers and Channel Islands Sportfishing. You will find first-rate transportation and  services for island hiking, camping, kayaking, whale watching, school field trips, sightseeing, harbor cruises, and more! Travel is available to all five islands in the Channel Islands National Park.
Channel Islands Sportfishing (CISCOS)
Channel Islands Sportfishing offers daily fishing trips, seasonal whale watching, private fishing charters, harbor cruises, and dolphin adventures.