A Community of Lifelong Learning…
Ojai Valley offers renowned institutions for elementary & secondary education. Furthermore, Ojai offers learning opportunities for adults who want to develop their skills, knowledge or achieve a deeper understanding of society.
---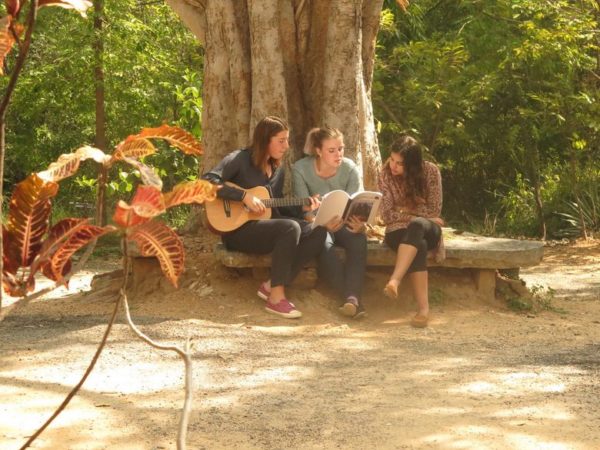 The Ojai Valley has a lot to offer learners of all ages. With dynamic and innovative public schools, K-12 private schools of national renown, and a huge variety of adult education opportunities, ranging from skills building to art making to philosophy, there is something to engage everyone.
Teachers such as Jiddu Krishnamurti, Beatrice Wood, Annie Besant, and Aldous Huxley have infused the valley with a rare spirit of inquiry and self-cultivation. This passion has manifested into our public and private schools, foundations, art centers, and a growing number of focused retreats and festivals that take place throughout the year.
Offerings for residents and visitors range from acting, writing, literature, civic engagement, spirituality, philosophy, cooking, fermentation, tennis, art instruction, permaculture, hiking, environmentalism, and much more. There is always something going on and the common Ojai problem is deciding which opportunity among many to participate in.
Along with the environmental beauty and the spiritual focus of Ojai, robust educational resources for all ages are a main priority for the valley, taking to heart the words of Krishnamurti: "There is no end to education. It is not that you read a book, pass an examination, and finish with education. The whole of life, from the moment you are born to the moment you die, is a process of learning." We invite educators to join this page and to showcase their offerings. Please contact us by clicking here.