Ojai Bikes & Bike Culture
Taken from The Ojai Century. To see the orignal post, click here.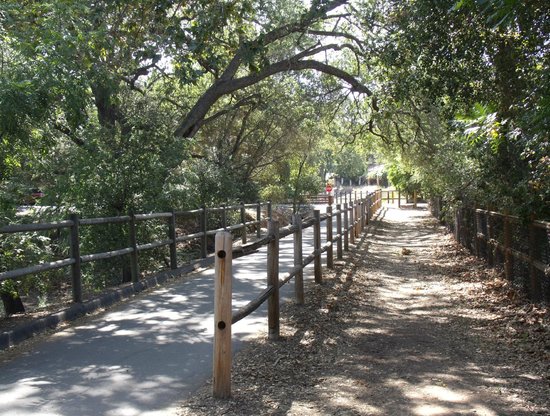 Ojai is a Shangri-La nestled below the stunning mountain views of the Los Padres National Forest. We are fortunate to have the mix of flat, coastal, mountains, beautiful country, and usually good weather all in one place. From this emerges a profound bike culture. Ojai bike culture ranges from the practical lifestyle choice afforded by the Ojai Valley Bike Path to a 7,000 foot climb up to Nordoff Peak for the 100 mile Ojai Valley Century.
The Ojai Valley Bike Path
The Ojai Valley Bike Path routes its way down to Ventura Beaches & is known for being much easier on the way out of town, than it is on the way back. The Ojai Valley Trail is a 9 mile trail that parallels Highway 33 from Foster Park on the outskirts of West Ventura, to Fox Street in Ojai. One side of the trail is paved for bicyclists, walkers, joggers, and people exercising their pets.
Peloton Gravel Mob
Annual party on bikes that concludes with beer and tacos at The Mob Shop. This year's race takes place on November 18th, 2018 and spans between thirty (30) and fifty-eight (58) miles.
Ojai Valley Century Bike Tour
The unique Ojai brand of bike culture reaches its apex at the annual Ojai Valley Century which supports the Boy Scouts of Troops 103, 128, and 179. This tour appreciates the mix of flat, coastal, mountains, beautiful country and usually good weather all in one place.
Bike Rentals & Tours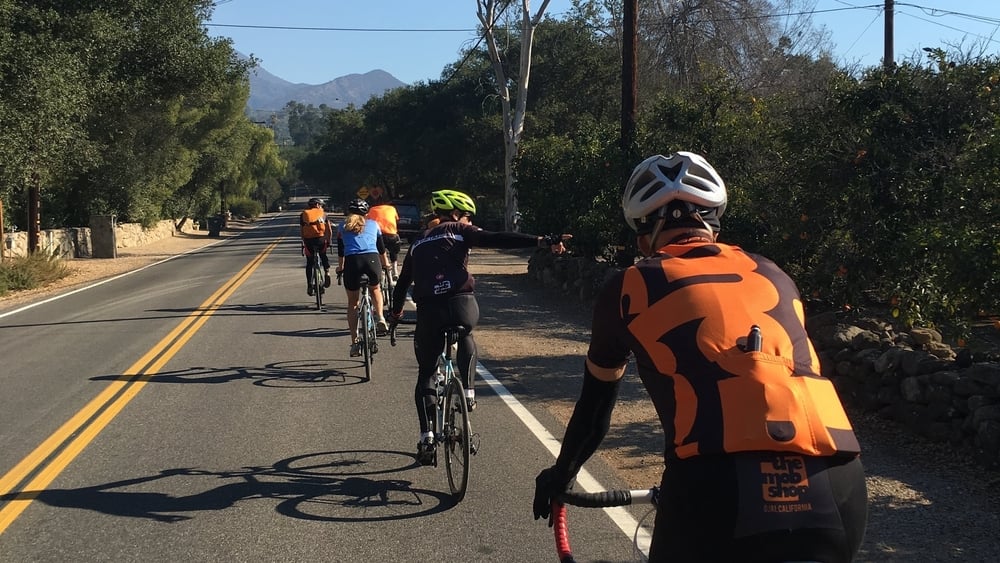 THE MOB SHOP: They sell and service bicycles, rent bicycles, offer bicycle tours and host cycling events. All tours includes guide(s), bike, water bottle, citrus and helmet. Some include a lot more. Check them out.
All Tours include:
Guides, Hybrid 24 speed bikes, helmets, gloves, water, snacks, transportation back to/from hotel or meeting site and tasting fees. Lunch offered for additional cost.
Group Size: 1 – 9 guests. Can accommodate larger groups – call for details.
Ages: 11 years old and up. Must be at least 4'10" tall.
Availability: 7 days a week, 7:00 am – 6:00 pm.
Weather: Trails by Potter reserve the sole right to cancel the ride due to inclement weather.
Bike Rental and Pickup: Call for availability.
Pickup Only: For those who want a pickup only, the cost is $50.00 per person, 2 people minimum.
Cancellation Policy: Changes to reservation or cancellation must be made 72 hours prior to activity.
The Mob Shop is a full-service bike shop located in Ojai, CA. We believe in the transformative power of the bicycle and we think everyone is a cyclist. We also host bicycle tours so if you're interested in learing more about our available Ojai Seekers Tour, click the button below.