COMMUNITY | By Bret Bradigan
Interact Sends Six to College
Kapadia Foundation Focuses on African, Asian Students from Underserved Communities
---
Nordhoff's Interact Club, came bearing baked goods to the Rotary Club of Ojai on April 20. They raised $2,300, which was donated to the Kapadia Education Foundation to provide scholarships for deserving students in Asia and Africa.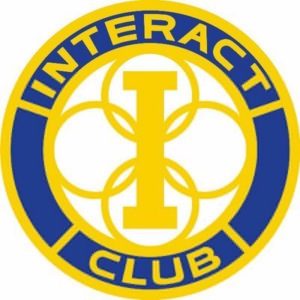 Pradeep Kapadia, foundation founder, presented the program to his home club. The Interact Club, sponsored by the Ojai Rotary-West, which meets Tuesday mornings, brought Linda Taylor, from the Tuesday Club, along with Ted Cotti, Nordhoff teacher and club facilitator.
Kapadia was introduced by Mike Malone, Rotary Club president, who said that he and his wife Lisa worked the booth at the Rotary International Conference in Atlanta last year, and really respected the amazing work that Kapadia, known as "PK" has done in providing education and opportunity for students in developing countries.
The foundation provides $600 annual stipends, which is often enough to cover full tuition to colleges and universities in African and Asian countries.
Kapadia began by asking for empathy for undocumented immigrants, "because I was once an illegal alien. I want you to think about your ancestors, and how that desire (to succeed) never wavered" He was "asked to leave" school at age 15 and moved to another school in Massachusetts. He's been bankrupt, "been given up three times for dead by the age of 25, and ran seven marathons just to prove them wrong," he said.
Married to Susan for 34 years, he said they endured tough times, until he got to ring the bell as the president of a newly listed NASDAQ company.
An inveterate traveler, PK met an ambitious young man in Vietnam in 1980, named Nyugen Thang Tung. The young man borrowed a book from PK, and mailed it back to him, asking him for $380 for schooling. He also told PK that he wasn't going to pay him back, but would instead pay it forward. The young man's success was so impressive that it had a positive impact on the entire village.
That gave PK the idea to start a foundation. From his humble start with three students, he has now provided the $600 annual stipend to 300 students, jumping over that threshold with the money raised that day by the Interact Club. "Every one of them has a beautiful story," he said.
Being a Rotarian has really paid off for the foundation, as well. "I've been in contact with thousands of Rotarians around the world," he said, which gives his foundation global leverage.
But it's the stories of struggle and success that make it worth his while, PK said. Sometimes, he has to make hard choices. One persuasive young lady, Elizabeth Waganda, asked for $2,000 for her schooling, but because of his strict $600 limit, he had to say no. "It's the hardest thing I've ever had to do."
Kapadia pulled up a screen of six eager young faces, who, directly because of the money raised that day by Interact, will now be heading off to college, as they were next on the pre-qualified list.
Though semi-retired, Kapadia said he's moving soon to Amazon headquarters in Washington to work on their renewable energy and conservation initiatives. "But I will still be involved in Rotary," and promised to visit the club from time to time.